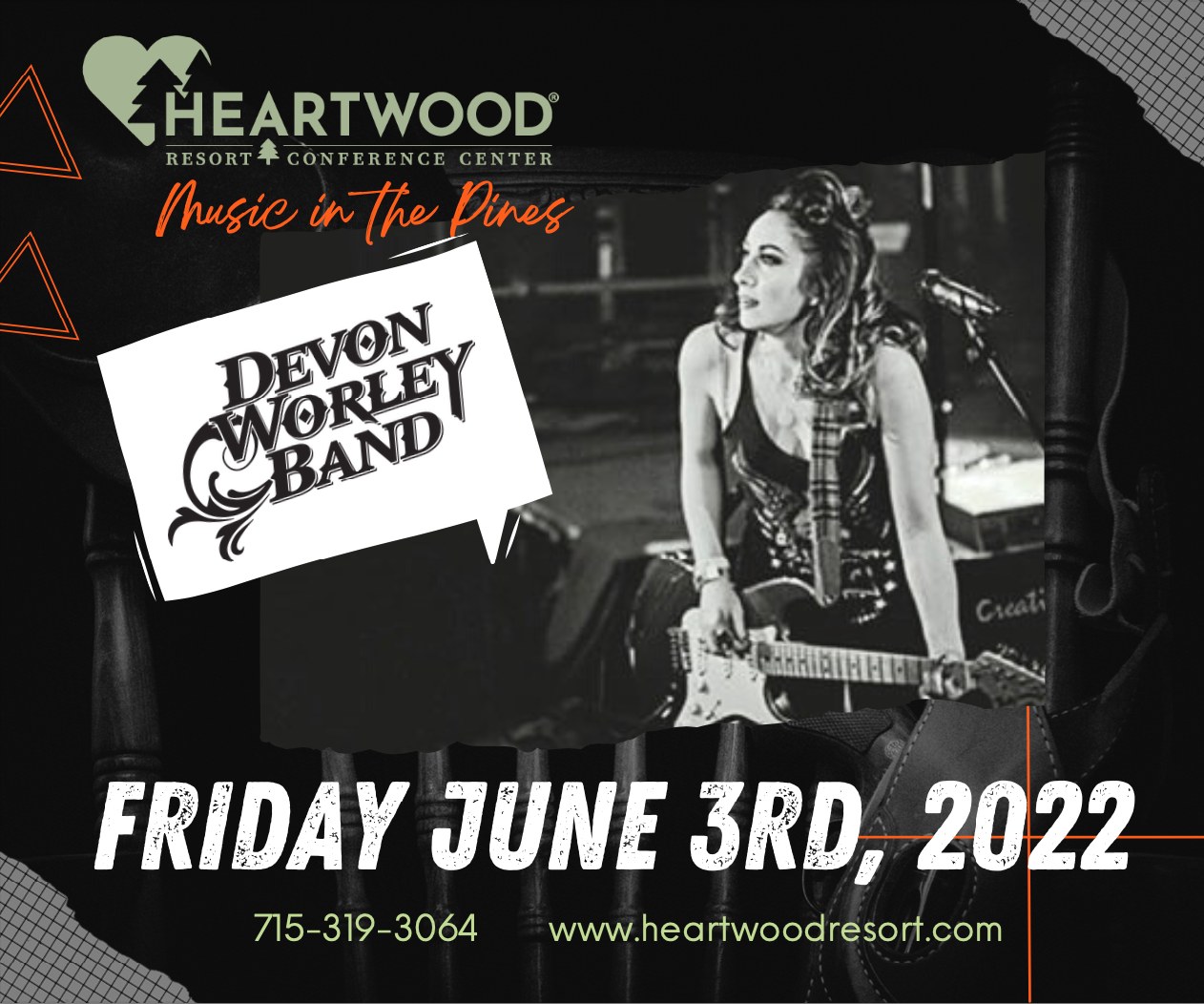 Rock out all weekend long at the Heartwood Resort!
Kicking off the music festivities is The Devon Worley band
Performing LIVE Friday, June 3rd at 7pm – with openers Russ Parish.


*This Friday night concert is included in your Chris Kroeze ticket.*


Book your stay now for a fun & music filled weekend at the Heartwood!