The Minong Area
Chamber of Commerce Welcomes You
Minong, Wisconsin—your all-season vacation destination! 
The Minong Area Chamber of Commerce is working with the Wisconsin Department of Tourism to expand the appeal of the Minong Area to visitors.  The following questions will assist the Destination Assessment Committee to better understand the opportunities before the community in developing itself further for visitors.
VISITOR SURVEY                                         RESIDENTS & STAKEHOLDERS SURVEY
Mission Statement: To enhance the quality of life in Minong and the surrounding area by promoting a healthy, growing economy that supports forward thinking, active leadership and community action. 
Minong Summer Days Parade
Our theme for the Parade is "Salute to the Military" and if you are interested in joining the parade or know someone who may be a good addition to the parade, please pass on the attached parade form file and the cover letter explaining the process.  The parade form needs to be completed and send prior to June 22, 2018.
If you have any questions, please contact Jim Pearson at 715.205.1999 or email at washerman20@gmail.com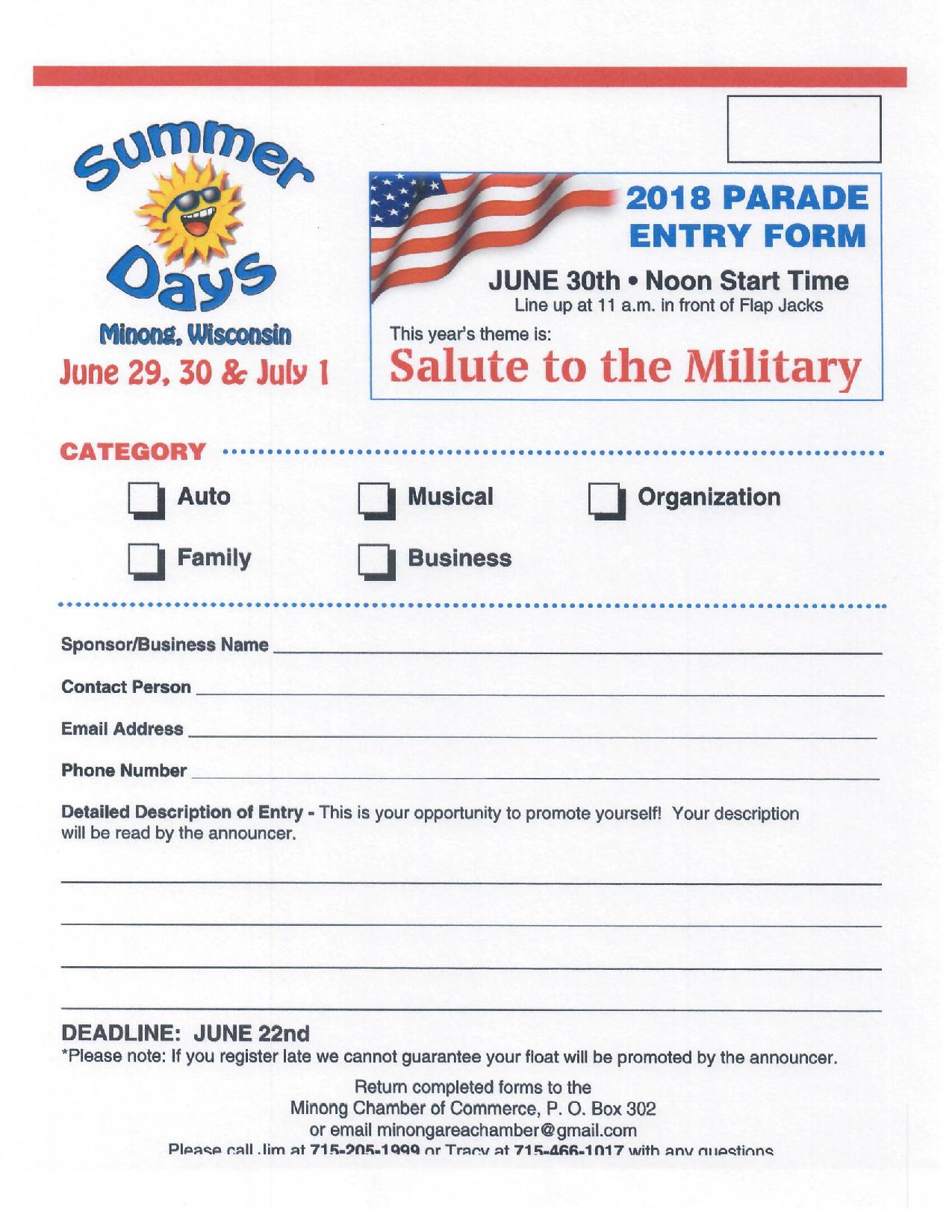 Chamber Members, promote your events on the Chamber Calendar by emailing your information and flyers to minongchamberweb@gmail.com